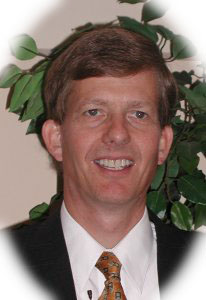 Keith W. Tamlyn was born and raised in HoHoKus, New Jersey, and his childhood church was Old Paramus Reformed Church. After graduation from high school Keith attended Gettysburg College in Pennsylvania and new Brunswick Theological Seminary in New Brunswick, New Jersey. Keith married Betsy and together they spent a year in internship at Central College in Pella, Iowa. While in Iowa Keith attended basic Clinical Pastoral Education (a program for hospital chaplaincy) at Iowa Methodist Hospital in DesMoines, Iowa.
After graduation from seminary Keith and Betsy along with their new daugher Suzanne accepted the call to be the Associate Pastor of Addisville Reformed Church in Richboro, Pennsylvania. Keith ministered there for eight years and then in June of 1992 accepted the call to the pastorate of the Wallkill Reformed Church in Wallkill, New York. Keith has also served on both Kairos and Tres Dias weekends as Spiritual Director.
March 2002 found Keith accepting the call to be the Senior Pastor here at New Hackensack Reformed, and he, Betsy and Suzanne began their life and ministry here in June of 2002.

---